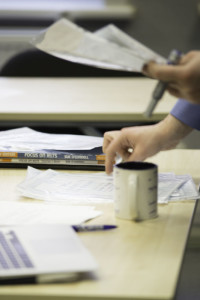 If you are planning to work or study where English is the language of communication, an impressive IELTS score can open the door to a wealth of opportunities. In order to get a good score, however, preparation is vitally important.
As Lingua Franca has experienced IELTS examiners on staff, we are able to offer very effective IELTS preparation courses.
Each course comprises 25 hours (33 academic hours) and lasts for four weeks. The lessons take place on Mondays, Tuesdays, Wednesdays, and Thursdays from 15:30 until 17:00.
For more information about IELTS visit www.ielts.org